Hi Juanna here! May has finally descended upon us! I do not know why, but the month of May's a personal favourite of mine apart from December. I do hope this new month would be one filled with lots of fun and adventures, especially scrap wise for all of you. (:
Today, I will be sharing with you an easy distressed/embossing technique that I put to use on a small card that I made last month.
You will need white cardstock, distress inks in a darker shade of brown and a light shade of brown, a background stamp of your choice, another image stamp, embossing ink, clear embossing powder and a heat gun.
Firstly, cut your cardstock to a size that you want to work with. My card is in ATC size of 2.5" by 3.5".
Next, using your background stamp, with the darker brown distress ink (I use walnut stain here), stamp the background image on your white cardstock. Dry the ink with your heat gun.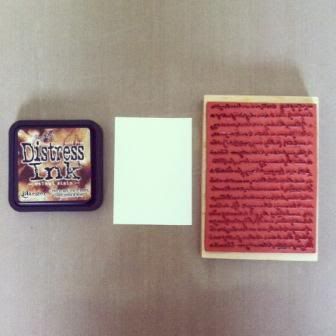 On
ce you're certain that the ink's dry, with your other image stamp, stamp the image on top of the first background using embossing ink.
Pour clear embossing powder on your stamped image, tap the excess powders away, and melt the embossing powders on image with a heat gun. You will get a clear, embossed image on your card.
After the image dries, distress the whole card with distress ink in a lighter shade of brown (I used scattered straw here).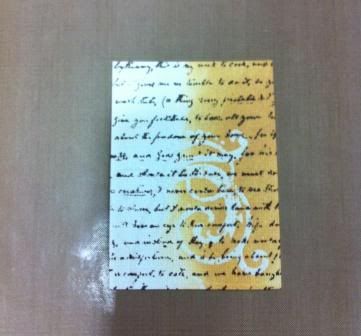 You will be able to see the clear embossed design standing out on your card very clearly.
Get your fingers inky! Have fun!