Hi all,
Juanna
here! How's everyone doing so far? Time seems to be flying by and we are at the end of February already. Amazed, wondering where time went sometimes. Earlier in the month of Feb, I participated in my first swap with some local scrappers from where I live. They called it the Artist Trading Card swap where we had to make identical cards of a certain size, in the same design and quantity based on the number of people participating. We had 14 of us so I had to churn out 14 identical cards. It was definitely quite an experience and fun too. In the end, each of us will get 14 different cards (including my own).
What I appreciated most out of this swap was the friendship forged. (: Maybe you might want to try it to with your own circle of scrappy friends. Feel free to leave a comment on this post for more information on how we did this swap.Alrighty, now let's get to the pictures and what I did with my card! I would like to call it my little shaker card.
You will need:
1. Cardstock
2. Vellum
3. Needle & thread (colour of your choice)
4. Paper Piercer
5. Sequins
6. Other embellishments of your choice
First, you will need to cut 2" by 3.5" of the cardstock and another one using the vellum. Both should be of the same measurement.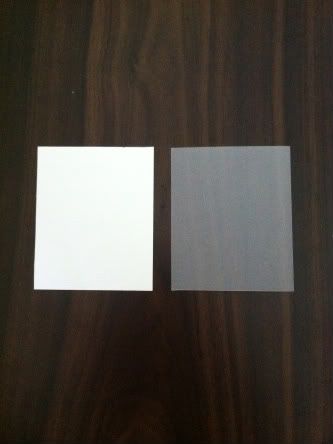 Next, with the cardstock and vellum placed on top of each other, use the paper piercer to poke holes all around. Poke holes that are close to one another. Do refer to picture for more clarity.
After doing so, you can begin to sew the cardstock and the vellum together using your needle and thread with the poked holes as your guide. Leave the top part open first, do not sew it together.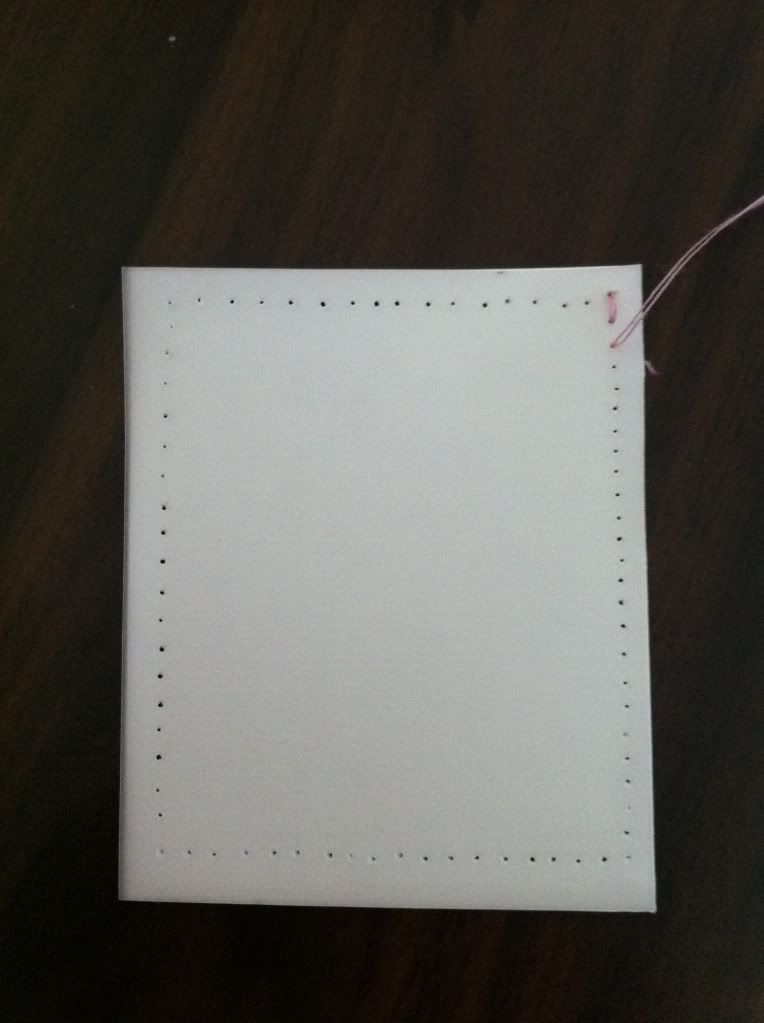 Pour some squeins into the opening of your card and then sew it shut such that sequins remain in the cardstock and vellum. Now you will have yourself a little shaker card!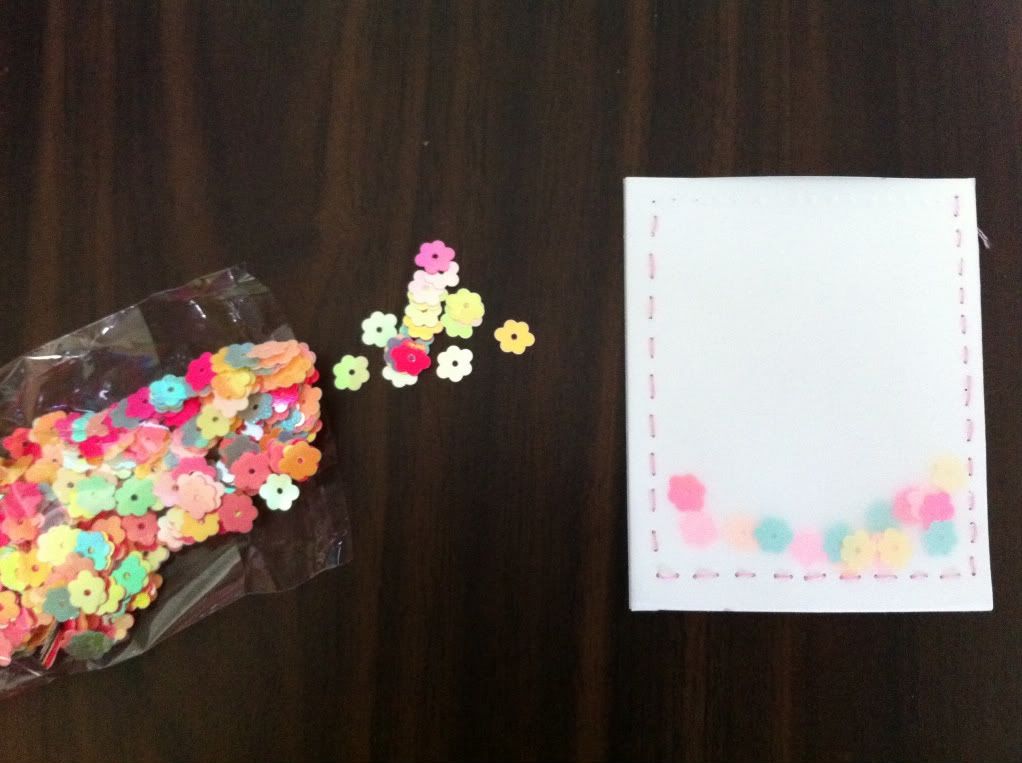 You can start to embellish your little card the way you would like it. (: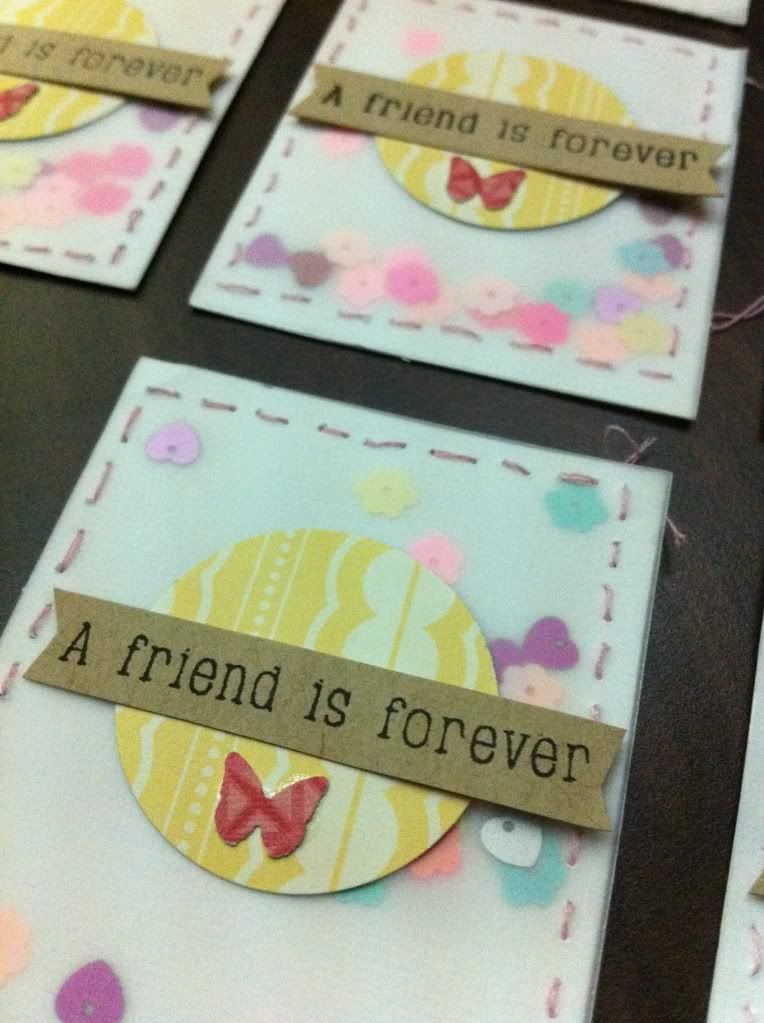 Hope you enjoyed my little sharing! Thanks for popping by! (: