Hi all!
Juanna
here! How's everyone doing? Just got back from a company retreat hence the mid day post. Today, I'm going to be sharing with you a little tip that I thought might interest you.
Okay, ladies (and gents!), if you sew, do you sometimes accumulate threads left over from sewing a button and you throw them away because they are neither short nor long to do anything else with it? Hold your horses! You can now keep them aside for scrapbooking!
Let me give you a little demostration on how I used some of those sewing threads on a layout.
(As I haven't been sewing, and jus for the purpose of this tutorial, I used some new sewing threads. You can do the same if you don't have threads to be recycled.)
Here are the colours of threads on this sample layout: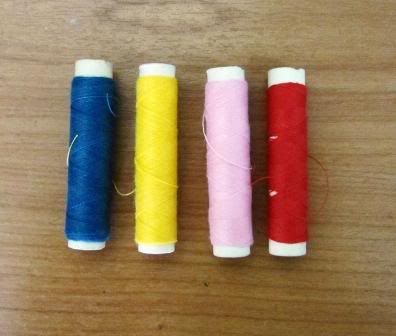 Next clump the different threads together. Mix them up, mess them up, tug them gently until you get a shape you desire with the messy mass of threads.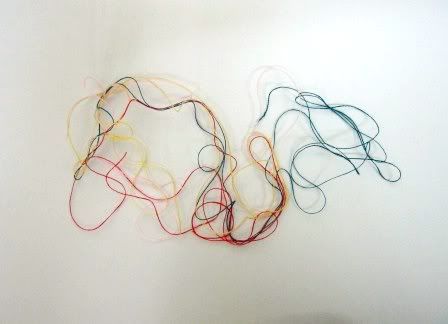 I used tape glue on the spots I want the threads to stick. *Just a note, for tape glue, I used really tiny bits on the different spots to get the threads to stick and not come off. It is ok for some part of the thread pile to be left lying without tape, as long the whole pile stays on the paper. So you may get straying bits but I guess, that is also a form of creativity on its own yeah? (: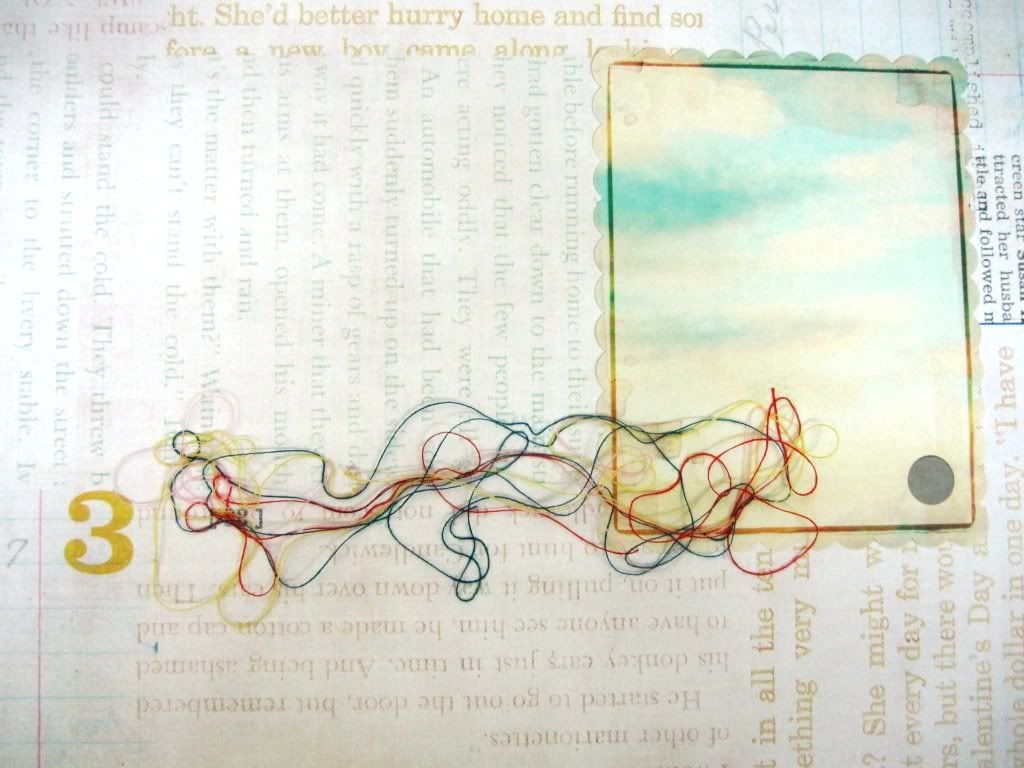 Once you have done that, you can go on and complete your layout with all the photos and materials you desire. Here's my layout using a mix of sassafras, DCWV, Kaisercraft, Mister Huey's and Tattered Angels mist (for the tiny splats).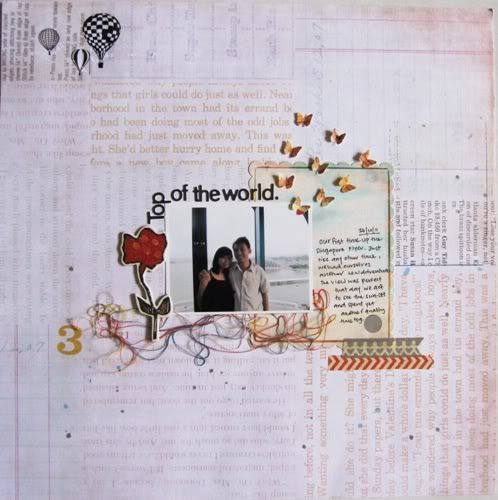 Have a blessed weekend ahead and get scrappy! (: